Sunnylife 60 Meters Waterproof Diving Case for OSMO POCKET
Features:
- Professional waterproof
The waterproof case is still in good condition after 3 hours under 60 meters water, tested by SGS professional organization
- ROHS authenticated
- Real test in Japan by professional diver
- Hemispherical dome, won't block the sight
Increase the viewing angle for better overall stitching
- Control button design
Underwater control more flexible
- Ergonomic design
Easy to hold, non-slip, using with a hand strap, more insurance (Gift hand strap)
Packing List:
1 x Waterproof Case
1 x Hand Strap
1 x Storage Bag
2 x Seals
12x Anti-fog Sheets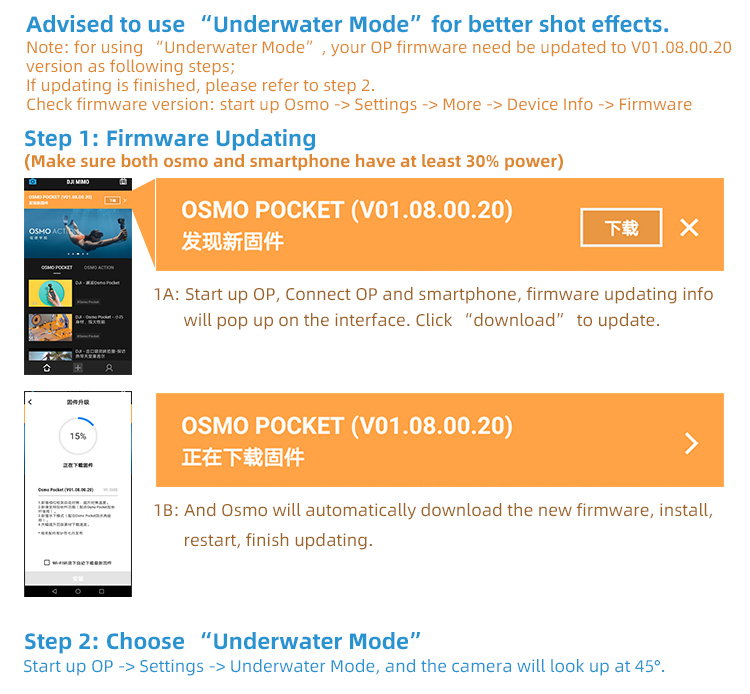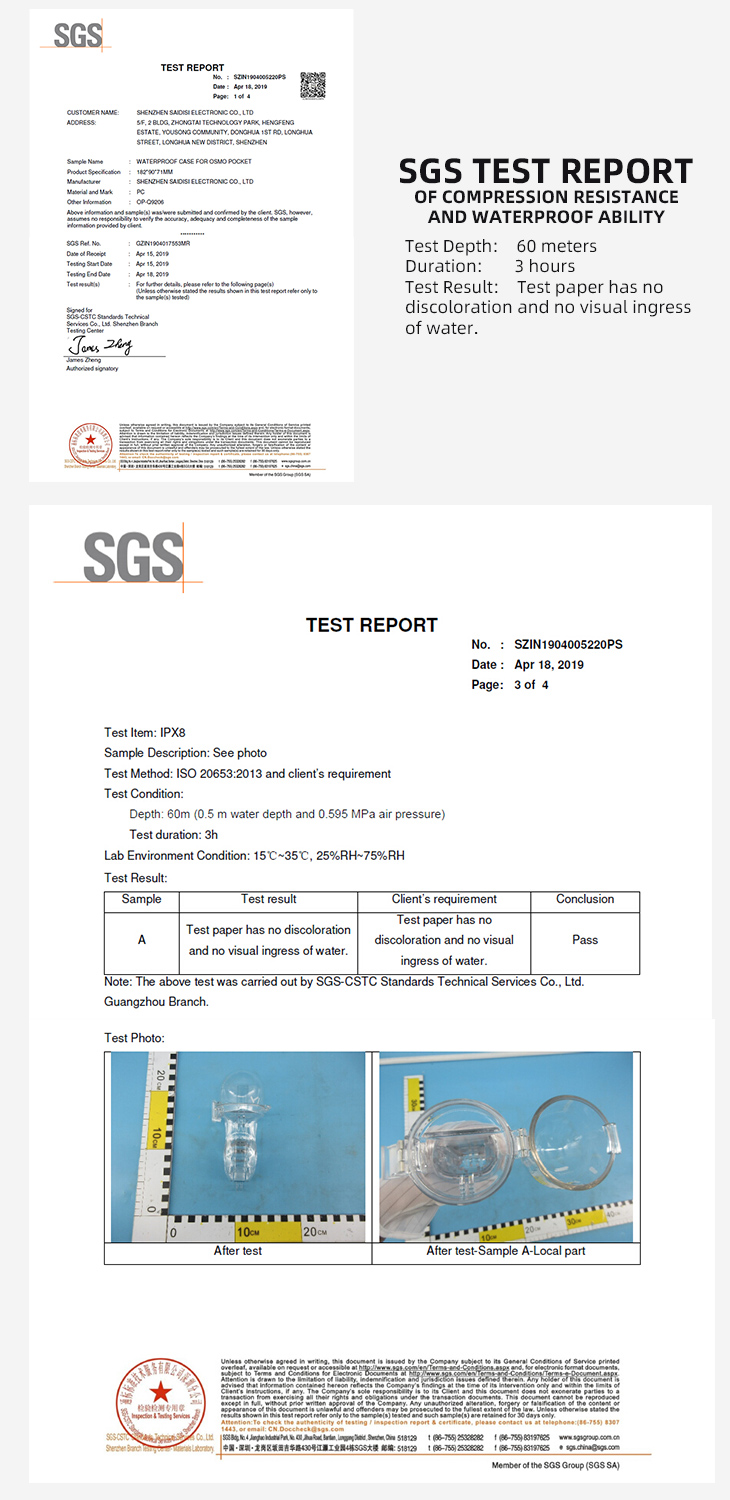 Attention:
Please perform a waterproof test before using.
Test method:
Put a dry paper towel in the waterproof case, completely seal the waterproof case, completely sink the waterproof case into the water, press a certain weight of the item to avoid floating, and pick it up after 30-60 minutes. Wipe the outside before opening the waterproof case, take out the paper towel to check, if the paper towel is soaked, please do not use this product, and contact customer service.
About fogging:
Please keep the inside of the waterproof case and the surface of OSMO POCKET dry before using, to avoid fogging due to low temperature when entering the deep water.
The gifted antifog sheets will effectively help you reduce the fogging. Suggested using 2-3 sheets each time. Each sheet can be recycled 2-3 times.
You can dry the antifog sheets with microwave oven, heat blower etc.